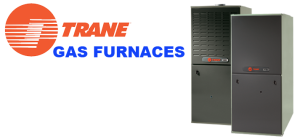 Do you have a natural gas or propane furnace?
From replacement to repairs we are the ones to call!
Offering Trane equipment along with other brands, anything from standard 80+ efficiency furnaces up to 95+ efficiency dual stage or modulating furnaces for peak efficiency.
If your furnace is older and starting to make noises or doesn't seem to be heating the way it used to, we can come evaluate what you have and offer options to either repair or replace the system.
With all the new technology out today, there are many different options for different comfort levels along with equipment efficiency. Saving you money, while maximizing your comfort.
Our professionals are highly trained, licensed and courteous. We put down drop clothes during system replacements, clean up after ourselves and remove/dispose of the old equipment.
Want to know more?
CALL TODAY to schedule an appointment with a comfort specialist!