Is the faucet in your kitchen or bathroom leaking? Loose Handle(s)?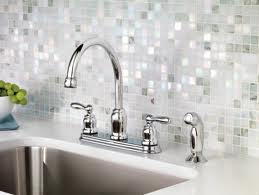 Call the experts here at Hamilton Plumbing and Heating Co. We can come out and diagnose the problem. It could be something as simple as needing a washer replaced, and the screw in the handle tightened. However, the faucet itself could be worn out or cracked and need to be replaced.
We believe in honesty and fairness. If it is something that is a simple fix, we will fix it instead of replacing it. Saving you money so you dont need to buy a new faucet.
Are you tired of the way your old faucet looks? Want something newer/ modern?
We offer a wide variety of different faucets, anywhere from a standard/ traditional look to touch activated/ modern looking faucets. We offer many different brands from Moen, Delta, Kohler etc… We will also install your faucet. Allowing you to go out and pick the one that you love and best suits your needs.
So if you're having a problem with your faucet, or just want to upgrade the one you already have… Why wait? Call the expers here at Hamilton Plumbing and Heating Co and schedule an appointment!
We take pride in being as minimally evasive to your home as possible, cleaning up any mess that we make and ensuring that you are satisfied with our work before we leave!